Monte Neil Stewart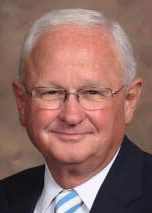 Over the past several decades, Mr. Stewart has achieved at the highest levels of the legal profession, serving as Nevada's United States Attorney, as highest-rated (A.V., 5.0) trial and appellate lawyer, as a founder of preeminent private-practice and public-interest law firms in Nevada and surrounding states, and as law clerk to the Chief Justice of the United States Supreme Court.
Mr. Stewart serves clients in one practice area: litigation (with emphasis on complex litigation of all kinds and on appellate work). He has litigated some of the highest-profile cases in the intermountain West.
Areas of Practice
Civil rights, civil liberties, and constitutional law
Business litigation
Professional licensing and disciplinary actions
Bar Admissions
California, 1976
Nevada, 1981
Utah, 1998
Idaho, 2008
United States Supreme Court
Numerous federal district and circuit courts
Education
University of Oxford, M.St., with distinction, 2004
J. Reuben Clark Law School, Brigham Young University, J.D., summa cum laude and first-in-class, 1976
Brigham Young University, B.A. (English), summa cum laude and Highest Honors, 1973
Professional and Civic Associations
Federal Bar Association
Federalist Society
First Freedom Nevada
Prior Professional Positions
Stewart Taylor & Morris, partner – Boise, Idaho, 2008-2015
Marriage Law Foundation, president – Orem, Utah, 2004-2008
Special Counsel to Utah's Governor – Salt Lake City, Utah, 2001-2003
Rex E. Lee Advocacy Program, BYU Law School, director – Provo, Utah, 1999-2001
United States Attorney, District of Nevada – Las Vegas, Nevada, 1992-1993
Wright & Stewart, partner – Las Vegas, Nevada, 1981-1991
Gibson Dunn & Crutcher, associate – San Diego, California, 1978-1981
Chief Justice Warren E. Burger, United States Supreme Court, law clerk – 1977-1978
Ninth Circuit Judge J. Clifford Wallace, law clerk – San Diego, California, 1976-1977
Brigham Young University Law Review, editor-in-chief – Provo, Utah, 1975-1976
Selected Publications
Marriage, Fundamental Premises, and the California, Connecticut, and Iowa Supreme Courts, 2012 B.Y.U.L. REV. 193 (with Jacob Briggs and Julie Slater)
Marriage Facts, 31 HARV. J.L. & PUB. POL'Y 313 (2008)
Eliding in New York, 1 DUKE J. CONST. L. & PUB. POL'Y SIDEBAR 37 (2006)
Genderless Marriage, Institutional Realities, and Judicial Elision, 1 DUKE J. CONST. L. & PUB. POL'Y 1 (2006)
Judicial Redefinition of Marriage, 21 CANADIAN J. FAM. L. 11 (2004)
Investigating Possible Bias: The American Legal Academy's View of Religiously Affiliated Law Schools, 54 J. LEGAL EDUC. 136 (2004) (with Prof. Dennis Tolley)
Compensatory Damages for Fraud in Nevada: A Proposed Approach, 53 INTER ALIA F7 (1988)
Pleadings, Amendments to Pleadings and Supplemental Pleadings, chapter 6, NEVADA CIVIL PRACTICE MANUAL (J. Thompson ed. 1986)
The Winters Doctrine as Federal Common Law, 10 NAT. RESOURCES J. 457 (1977) (with Robert Grow)
HEW's Regulation under Title IX of the Education Amendments of 1972: Ultra Vires Challenges, 1976 B.Y.U.L. REV. 133.